Meet the Team
Dr. Roddy Knight (Chiropractor)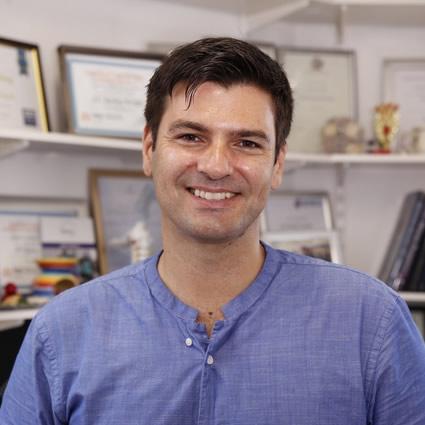 Dr. Roddy (Chiropractor) has been helping members of the Croydon community restore their health in a timely fashion. Believing that each patient deserves health, his ability to intently listen to the patient's concern allows him to determine where the problem truly lies in the body.
Seeing my patients come into the practice in agony and leave with a visible improvement is what it's all about."
Croydon Physiotherapists
Physiotherapy is a rewarding profession and physiotherapists have helped many new patients improve their recovery from injuries acquired through sports and daily activities. Our Croydon Physiotherapists especially relish the co-management we can provide with our other health professionals including chiropractors, Osteopaths, and massage therapists.
Over the past year, we have also introduced International physiotherapy and chiropractic services for traveling sports teams and business executives. The International chiropractic, physiotherapy, and massage therapy services we provide have been used to great effect for the streamlined continuity of care required by patients at our clinics in Australia and the UK.
Emanuele Luciani, Osteopath and Physiotherapist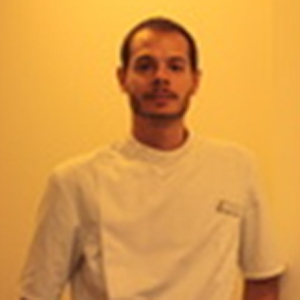 I qualified with a Bachelor's Degree in Physiotherapist in 2006 from the University of Rome, completing over 2,000 hours of clinical experience. Before graduating I was already working under supervision in a private practice mainly applying physical therapy. Following graduation I worked in a private clinic, treating mainly orthopaedic patients (hip/knee replacement, ligaments reconstruction), neurological patients (post-stroke), and private physiotherapy practices. I then developed an interest in the diagnosis and manual therapy, thus I decided to study osteopathy.
In 2012, I qualified with a Master's Degree in Osteopathy (M.Ost.) from the British School of Osteopathy, (the oldest and biggest school of osteopathy in Europe), after completing over 1,000 hours of clinical training in Europe's largest and busiest osteopathy clinic. I am registered with the General Osteopathic Council (GOsC).
Personal Interests
I have a keen interest in biomechanics, posture, sports injuries, ergonomics, swimming (which he has done for several years achieving 2 silver medals at the national level), running, rowing, diving, and spearfishing. I speak Italian, English, and Greek.
I work in Croydon (London) at Croydon Sports Injury Clinic Ltd and in Rome (Italy) 3 days a month.
Professional Background
Conference
2012: My research in "Osteopathic student satisfaction and preparedness to practice:a comparative study" has been invited to the 9th International Conference on Advances in Osteopathic Research in London.
Publications
My work has been submitted to the International Journal of Osteopathic Medicine (IJOM) for publication.
Continuing professional development (CPD) courses:
2013: Integrated neuromuscular management of myofascial pain (Trigger Points). Leon Chaitow -Londra- (UK).
2013: Acupuncture, The British Medical Acupuncture Society. Mike Cummings & Max Forrester -Bristol- (UK).
2013: Taping and Strapping for Sports Injuries,Lyndsey Cannon -London- (UK).
2012: ASAP (Axial Spondylitis: Awareness in Pathology. (on-line).
2012: Internal and external technique in obstetrics and gynecology, Stephen Sandler. -Antwerp- (Belgium).
2011: An introduction to Still Technique, J. Edis and G. Booker. -London- (UK).
2011: Balanced Ligamentous Tension, Sue Turner -London- (UK).
2010: Osteopathic Neuromuscular Rehabilitation, Eyal Lederman -London- (UK).
2009: Shoulder rehabilitation B, Gabriele Severini – Milan – (Italy).
2009: Shoulder rehabilitation A, Gabriele Severini – Milan – (Italy
TECAR therapy
Book an Appointment
We are sure every patient welcomed to Croydon Sports Injury Clinic Ltd will receive exceptional care and highly professional and effective service for their condition.

Croydon Sports Injury Clinic Ltd Team | 0 208 651 4439