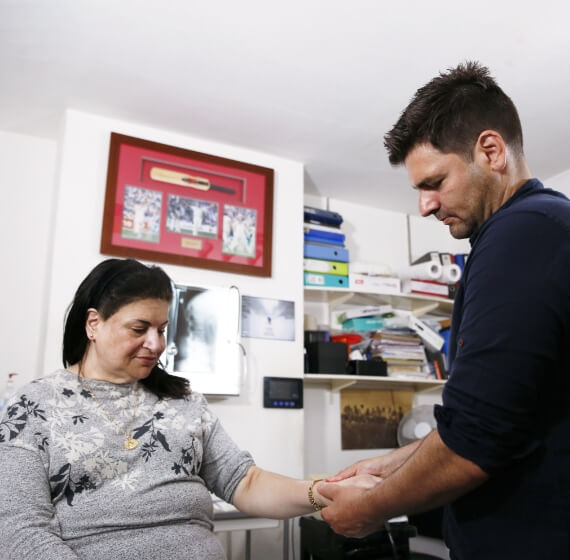 Physiotherapy in Croydon
Our physiotherapists provide first-class care and help patients recover from injury, accidents, operations and sports injuries with amazing results. If you need physiotherapy for sports injuries, neck pain and back pain or need help to improve muscle and joint movement then we can provide the right treatment for you.
Convenient Hours
Services are available all week between 9am and 7pm and on Saturdays from 9am to 12pm. Our team works in co-management with local and South London GPs, workers' compensation and insurance companies to help provide their clients with top class treatments. If you are looking for alternative therapy and have searched for help before then we might have the answer to what you are looking for. As our team of health professionals work closely together in co-management with chiropractors and osteopaths, we take pride in the fact that we benefit in sharing ideas and treatment approaches, therefore benefitting the patient.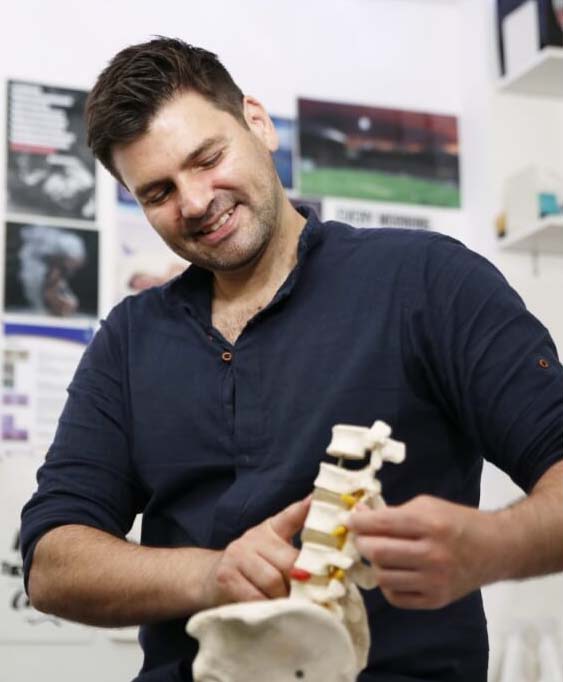 Training and Qualifications
By partaking in regular in-house training with chiropractors, physiotherapists and osteopaths, many of the techniques used by each of our professions are also combined for a more holistic approach to patient-centred care, which yields the best results. Our practitioners work closely together in co-management for many patients conditions as an extra option in patient care. While for much of the time only one form of health professional may be necessary to provide treatment and care, there are other benefits for those who require co-management for sports injuries.
Treatment at Croydon Sports Injury Clinic Ltd is affordable and recognised by many private health funds. We provide assistance to pensioners and students with specially reduced rates for services. The principles and practices used by our team have been taken from their respective government approved undergraduate degrees. Our healthcare professionals are registered with the Chartered Society of Physiotherapy and other elective bodies for continuing professional development like Pilates, acupuncture and sports massage. Our clinic also outsource personal training.
At the practice, our team of chiropractors, physiotherapists and osteopaths are well trained and experienced, so getting correct and effective attention is expected right away. In some cases our health professionals may need to refer a patient for further studies before any treatment can be given. Another part of our role as primary health practitioners is to detect abnormal findings through history and evaluation, in this way we can advise patients to go to hospital or their GP appointments without delaying.
Physiotherapists are highly qualified health professionals who work with their patients to help them get better and stay well. Using modern techniques and evidence-based care, physiotherapists evaluate, diagnose, treat and prevent a broad array of health conditions and movement disorders.
Do I need a referral to see a physiotherapist?
No, it's not necessary to get a GP referral to see a physiotherapist in private practice. This gives you freedom to choose the physiotherapist that you want to see.
What should I bring to my appointment?
Please bring your health card to your first appointment. We also ask that you wear or bring comfortable clothing such as shorts (best for back or leg injuries), a tank top (ideal for neck or arm injuries) as well as comfortable, indoor footwear. Please bring any other healthcare benefit cards that need to be billed.
Fee Schedule
Initial Assessment including Treatment
(Approximately 30 minutes) | £55
Subsequent Treatment
Treatment (up to 30 mins) | £35
In the majority of instances (except when further evaluation is required) our assessment includes treatment and are inclusive of the initial consultation fee.
Your physiotherapist will assist you on your first visit and often provide rehab stretches for home and recommendations. Some injury rehab exercises will need a particular piece of equipment which may also be provided where possible. The use of rehab bands for specific shoulder rehab exercises is quite common and we supply heat and cold packs for home use. For information on the range of products that we provide please see our products page.

Physiotherapy Croydon, Sanderstead, Selsdon | 0 208 651 4439