Croydon Sports Injury Clinic Ltd Reviews
What Our Croydon Patients Say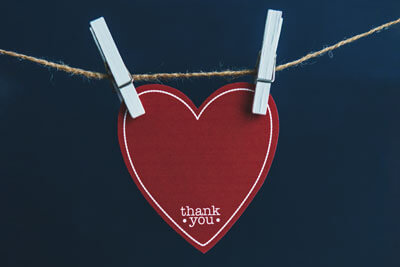 At Croydon Sports Injury Clinic Ltd we love when patients share with us their feedback and comments after chiropractic care. Please read our patient testimonials below to see what other people have achieved through their tailored treatment plans with us.
Share your stories too! Click here to send us your feedback so that we can help to spread the word about the benefits of natural Croydon Sports Injury Clinic Ltd care.
For more information, or to schedule an appointment contact us today.


Back to Normal
Dr Roddy was extremely helpful especially on my first visit when I was in a lot of pain. He explained himself very professionally and I went ahead with the treatment which I have no regrets about. After a number of sessions, I was well on my way to getting better and very pleased with the treatment I was receiving. I have now finished my treatment plan and I am pleased with my outcome, no pain and back to normal. I must say that Dr Roddy is also a very nice chap and made my sessions enjoyable with good conversation. I would recommend him and would use his services again if I have any problems. Well done Dr Roddy.
– Stephen T.
I Really Appreciate the Healing Help
I really appreciated the healing help I received from Dr. Roddy (Chiropractor). He treated me over a few weeks and suggested exercises to promote healing of the tissues and muscles during the period of the treatment. It worked, after a few visits, I can definitely move my arm, shoulder, and neck. I recommend his approach to healing very highly indeed! Thank you, Dr. Roddy (Chiropractor).
– Darnelle S.
Back and Neck Pain
I've been visiting Dr. Roddy's (Chiropractor) practice since late January 2020 and he has been helping with me with my back/neck issues. He's made such a difference with managing the pain/aches that I was experiencing. Always explaining to me what he is doing and the benefits.
– Raji L.
Good with Children
Dr. Roddy (Chiropractor) is very good with children and built a good relationship with my son who was receiving treatment. He's also very understanding and patient as I had to bring my younger children with me to the appointments.
– Rujina D.
Great Experience
Really great experience, felt better almost straightaway.
– Paul C.
Good Listener
Dr. Knight (Chiropractor) is a good listener, has helped me to correct my posture and fix my back. Thank you.
– Basharat A.
Understanding And Knowledgeable Of My Condition
When I phoned the clinic Dr. Roddy Knight (Chiropractor) managed to fit me in for a visit very quickly. He was very understanding and knowledgeable about my condition and I felt a great relief from the pain already after my first visit! In addition, after the visit, I have received lots of valuable advice for my condition as well as step by step instructions on exercises I needed to be doing. I would highly recommend him, he really goes out of his way to help a patient which is rare these days.
– Anna L.
Best In Town
Best chiropractor in town. I was struggling to walk due to sports injury and most of the chiropractors were booked but Dr. Roddy (Chiropractor) saw me straight away. As per his promise and experience, I was able to walk within three sessions. I must recommend them. Five stars being the best chiropractor around. Thank you, Dr. Roddy (Chiropractor).
– Mohsin K.
Pleased
I'm really pleased to see that after only a couple of sessions I am already experiencing a big difference as I was quite worried that things wouldn't improve. I'm feeling quite optimistic that once our sessions have finished I'll be back to normal. Thank you!
– Comfort C.
Knowledgeable
Dr. Knight (Chiropractor) seems to have an almost telepathic knowledge of what areas need attention on which day and I have not only felt, but visibly seen a difference in my back after a session. I'm extremely pleased so far and look forward to continuing to be so.
– John James W.
Better Quality Of Life
I came to the practice with an existing back problem and shoulder injury. The back problem was causing issues, thanks to Roddy Knight this problem has reduced allowing me to have a better quality of life. I would recommend this practice to everyone and I thank you.
– Robert D.
Excellent Practitioner
Dr. Knight (Chiropractor) is an excellent practitioner. I was very impressed by his professionalism course of treatment. Being in the medical profession for over 30 years I am very discerning of fellow professionals and Dr. Knight (Chiropractor) ticks all of the right boxes.
– Davina S.
Impressed
I have been to many sport injury clinics and I must say I was very impressed with Dr. Roddy Knight (Chiropractor) he gets straight to the point. My back now is feeling so good it's unreal, I can do a lot more things now that I'm on the mend. I'm back into training which I could not do 4 weeks ago so thank you Dr. Knight (Chiropractor).
– Jefferey C.
Great Service
Great service, was seen on a Sunday evening after calling on Sunday morning.
– Daniella K.
Highly Recommend
I highly recommend Dr. Roddy Knight (Chiropractor). It's always a bit difficult to know if reviews are genuine or not but after my first session, I can honestly say that Roddy is an amazing chiropractor – probably the best I've ever experienced. He is professional and efficient. I am seeing great results after only a few sessions and so glad I made that initial appointment- thank you!
– Cris B.
Found The Right Place
Having recently moved into the area and known for sometime I had put off for too long making any appointment with a chiropractor because of my frustration of trying to find anyone who was as good as the one I had until he immigrated abroad. It was a relief to find from that first visit I was in hands of Dr. Roddy (Chiropractor), the views I Googled had been good but I'm a big bloke so will take some working over, Dr. Roddy (Chiropractor) relieved plenty of stiff joints and I felt good rather than sore after and importantly I felt I'd been worked on and surprisingly he had some moves I've not experienced with any clinic's used before. So I have started taking care of my back again and now make regular appointments.
– Cass P.

Croydon Sports Injury Clinic Ltd Reviews | 0 208 651 4439