Massage Therapist at Croydon Sports Injury Clinic Ltd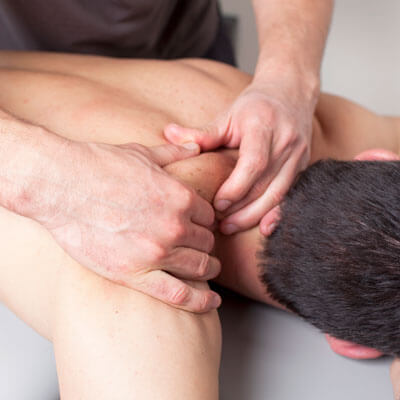 Croydon Sports Injury Clinic Ltd is an innovative and forward thinking sports massage therapist clinic with personal trainers who have over 20 years' experience in working with both athletes and the general public, for everything from helping to improve sports performance to managing pain and injury, our massage therapists are here to help.
Sports Massage
Our practitioners use a range of techniques such as sports massage, soft tissue release, taping and instrument assisted therapy. We also uses ours knowledge and experience as personal trainers to provide rehab and corrective exercises and stretches to reinforce the treatment and ensure ongoing improvement.
Prices
First session (includes assessment) £55 (60-90 minutes).
Subsequent sessions £45 (40-60 minutes).
Personal Training
Personal Training is the fastest and safest way to achieve your fitness goals, whether you're training for something specific like an event or challenge, or if you're new to exercise and apprehensive about joining a commercial gym or a class, if you're recovering from injury or illness or if you need to build strength, speed, movement and endurance for your sport or work. Chris will work on programmed exercise with you in his private gym as well as helping you to build healthy lifestyle habits out of the gym.
Semi-Private Training (2-3 participants per session)
Semi-Private training is a popular choice for many as it provides similar benefits to personal training, including individual programming but at a lower cost. You will also have the added benefit of being part of a close-knit, supportive team to help you stay motivated..
Group Bootcamp Training
If you want to improve your general health and fitness, this will help you do just that in a fun group environment.
Book a Session
We look forward to discussing how remedial massage or sports massage may of benefit for you or someone you know at Croydon Sports Injury Clinic Ltd.

Massage Therapist Croydon, Sanderstead, Selsdon | 0 208 651 4439