Quality Chiropractic Care in Croydon
Dr Roddy Knight – Chiropractor
Since opening Croydon Sports Injury Clinic Ltd in 2010, Dr. Roddy has been helping members of the Croydon community restore their health. His ability to intently listen to the patients concern allows him to determine where the problem truly lies in the body.
Seeing my patients come in to the practice in agony and leave with a visible improvement is what it's all about."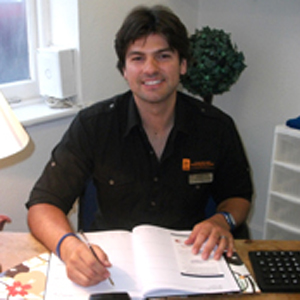 Proven Techniques for Relief
Whether you're experiencing back pain, tension headaches or neck pain, or just want to improve your overall health, we're here for you. Our evidence based practice utilizes proven techniques to help correct imbalances in your spine and nervous system, restoring function to your body.
We'll uncover the root of your problem to determine exactly what's causing your issue at hand. From here, we can develop a plan of action and treatments that will help your nervous system regain its natural ability to heal.
Start Living Your Life Again
If you're ready to get out of pain and back to your life, we'd love to help you do so!
Call us at 0 208 651 4439 or book an appointment online now!

After Hours Emergency Chiropractor Service
We are available 24 hours which means – after hours, after 8pm weekdays and weekends and public holidays.
Please call 0 208 651 4439 or 0774 9515 476 and we'll assess your back pain, neck pain, joint pain, tension headaches and sports injuries when you need it.
We're here and ready to help.


Croydon Chiropractor Conveniently Located on Addington Road.