We Can Help at Croydon Sports Injury Clinic Ltd
Neck Pain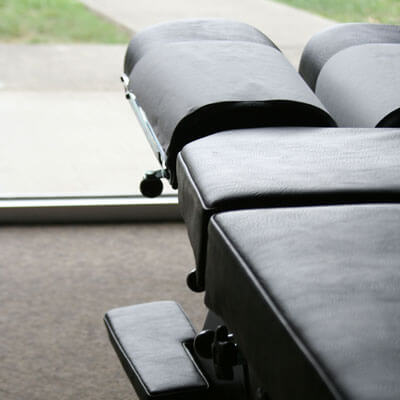 Neck pain that reduces the range of motion in the neck and shoulders is a condition that we commonly see in our Croydon Chiropractic clinic. Its great to get the range of motion back using the therapeutic ultrasound and interferential machine to help relax the muscles before the adjustment. Once the muscles are relaxed the adjustment is next.
Acute, severe, localized muscle and joint stiffness in the lower back and buttocks
These are the most common sort of conditions on the after hours and weekend callouts at our Croydon Chiropractic clinic. We go to the patients house and help assess, diagnose and treat the patient there and then. It is rewarding seeing the patients in less pain, it shows they have received benefit from our after hours call out care.
Knee and Hip Pain
This is so common and often overlooked are the feet and foot arches. We can correct biomechanical dysfunction with heel lifts and orthotics.
Book Your Consultation
Consult the Croydon chiropractors who know what it takes to resist traditional methods and choose a natural solution. Call our office today to schedule an appointment!

We Can Help Croydon, Sanderstead, Selsdon | 0 208 651 4439